DECORATIVE TREATMENTS ON METALS
For more than 75 years Bertola1946 has been on the market as a leading company in the field of galvanic treatments on metal, serving important automotive, motorcycle, sports equipment, sanitary equipment, interior furnishings and building industries and others. It provides a superior quality to the normal standard in terms of resistance to corrosion and brightness, thanks to a special treatment: the multilayer cycle, also certified for the treatment of stainless steel and aluminium.. The automated systems work continuously 24 hours a day, allowing the company to provide a prompt and daily service. The staff is highly qualified and able to provide specialized technical assistance.
Bertola1946 has been attentive to the environment for long time and has concentrated its resources to propose alternative processes to hexavalent chromium plating, through more ecological treatments of trivalent chrome plating, both glossy (indistinguishable from traditional chrome plating), satin (mattopaque appearance) and dark (with anthracite color). Thanks to the production flexibility, it is then possible to create mirror-polished, nickel and copper plated finished objects, with the possibility of protecting these latter from aging by means of a protective painting.
> Copper plating

> Nickel plating

> Traditional Chrome plating

> Trivalent Chrome Plating

> Satin Chrome plating

> Dark Chrome Plating
To improve the brightness of the product.
Bertola1946 has long chosen to use copper plating to improve where possible the brightness of its products. Thanks to the ductility of this material it is also possible to carry out an additional mechanical polishing on copper to obtain a high aesthetic value of the finished product, both as a base for subsequent treatments and as a finished product, protecting it with a layer of transparent painting.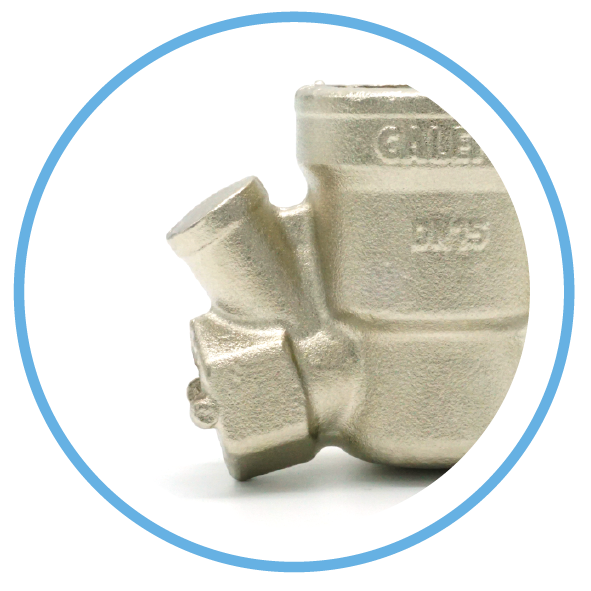 To increase corrosion resistance.
Thanks to a patented cycle, the multilayer cycle, electrolytic nickel is used to provide an aesthetically shiny product but also to improve the corrosion resistance, thanks to the application of 3 layers of nickel: semibright, bright and micro-particulate (microporous or micro-cracked). Bertola1946 is able to satisfy all national and international specifications, including the automotive ones which require the adoption of this technology.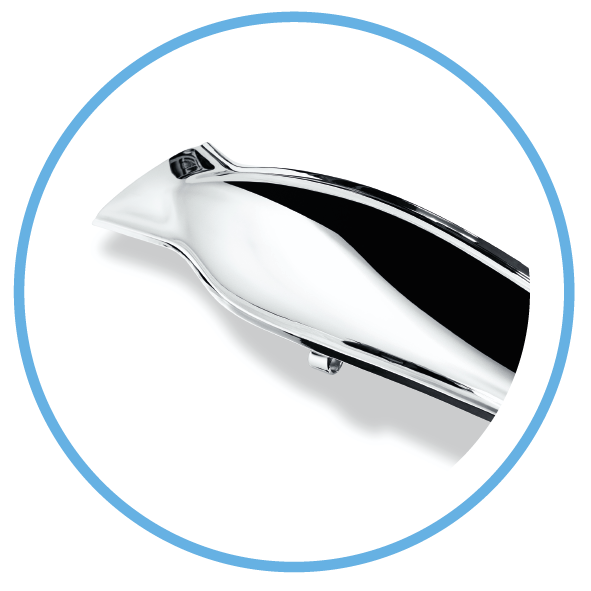 TRADIZIONAL CHROME PLATING
To obtain an aesthetic quality and resistant product.
Chrome plating is performed on iron, stainless steel, brass and aluminum on 4.0 automated systems which work 24 hours a day, managed by specific software to guarantee capacity and quality. The company has specialized in car and motorcycle exhaust systems chrome plating, guaranteeing high resistance to corrosion and heat change; in addition to automotive and motorcycles, it deals with gym items, locks, taps and furnishings.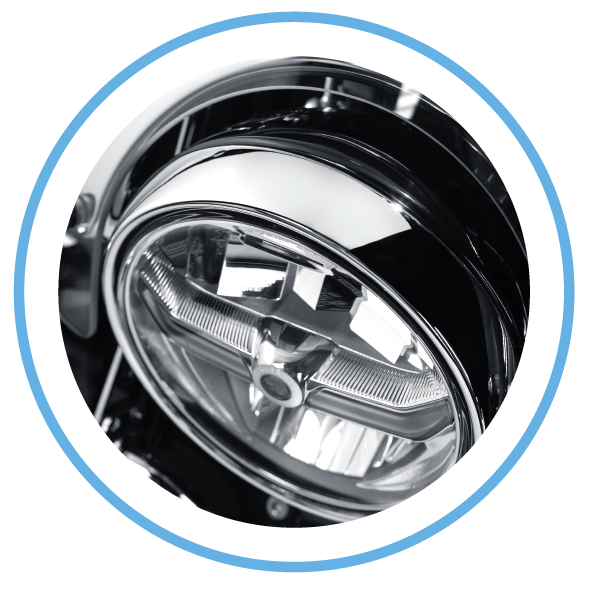 To reach a classic look with greater care for the environment.
Bertola1946 wants to be the protagonist of the Green revolution and therefore it is among the very first companies in Europe to insert an automated line dedicated to the production of trivalent chromium. This treatment overcomes all the main international tests and is an interesting choice for customers who want an identical color as traditional chromium but with a reduced environmental impact.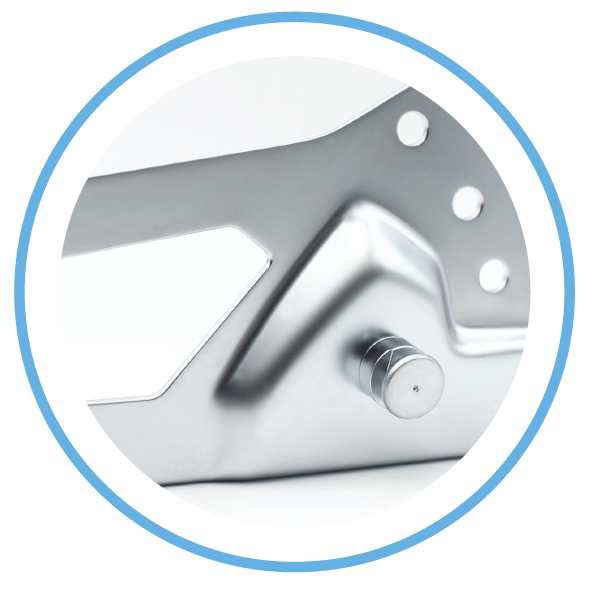 For an opaque, elegant and refined appearance.
Also called pearl chrome or matt chrome, the satin chrome treatment uses specific additives in order to obtain an opaque, distinctive and classy appearance while maintaining the same resistance as traditional chromium. The process is also available in trivalent chrome plating and it is possible to obtain different levels of gloss according to customer requests.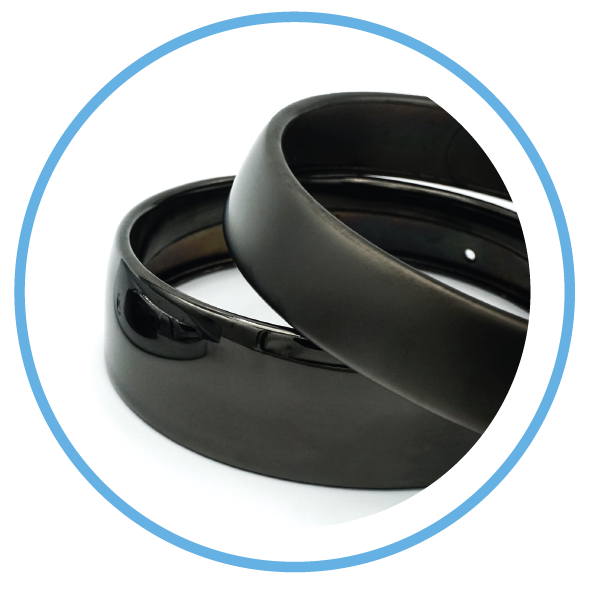 For high gloss items, with character.
Dark chrome treatment is a process that uses trivalent chrome plating to achieve a shiny anthracite finish. It represents a particularly interesting style choice and it follows the main market trends, as its color tends to darken at high temperatures; it can be used as an alternative to traditional chrome plating, remaining brilliant over time.
AUTOMOTIVE FIRST
assembly supplier
Bertola Group specializes in the supply of automotive and motorcycle items, especially regarding high temperature exhaust systems.